Thank you for donating to CHAA.
Below you will be able to purchase Donation products that come with a Tax Receipt.
The "Make a Donation" item allows you to set the amount you wish to give.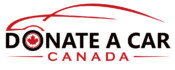 Have you considered donating your car, boat, or other vehicle to CHAA?
Visit Donate A Car Canada for details.
Thank you, again, for your generous donations.